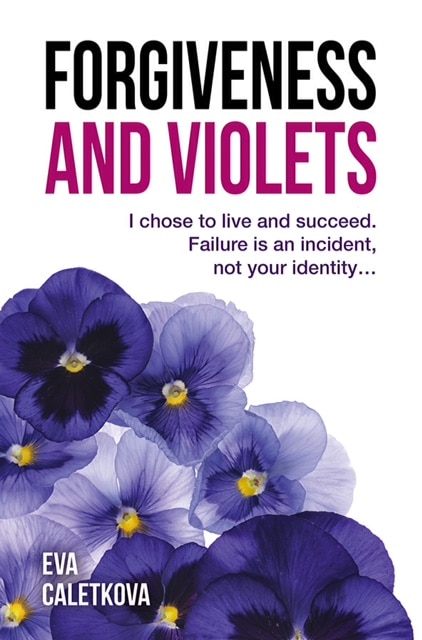 "When I was a child, I dreamed of owning a pair of blue jeans."
– Eva Caletkova
By Eva Caletkova
Forgiveness and Violets
I chose to live and succeed. Failure is an incident, not your identity…
The true story of how one woman found inner peace on foreign shores.
Forgiveness and Violets will take you from Eva's childhood in Czechoslovakia, to her studies in Austria and the UK.
After experiencing poverty, trauma, and political manipulation, Eva began a journey of discovery, learning from the past, to forgive and heal.
Eva's fifty-two short stories will move you to tears and laughter.
Every story contains its own moral and life lesson, designed to help you to find peace and acceptance in who you are, where you have come from, and the things you can accomplish.
About the Author
Eva Caletkova
Eva Caletkova is a creative polyglot who communicates in five languages. As a lover of the written word, Eva started to write diaries and poems early in life, and short stories after she moved to London.
Born in former Czechoslovakia, during a communist totalitarian regime, Eva was trying to understand the world around her, exploring her emotions, quietly sitting and writing in her room.
Experiencing poverty, trauma and political manipulation had a strong impact on her mind, contributing to challenges related to physical and mental health. Growing up in a Christian family, Eva experienced two contrasting worlds – at school, learning about the communist leaders, whereas at home, hearing about the Catholic Saints.
Today, based in London, Eva works as a marketer, event organiser, mental health advocate and public speaker. In her free time, she supports charities improving the lives of homeless and marginalised people.
Eva discovered Latin American dances ten years ago and intends to never stop Salsa!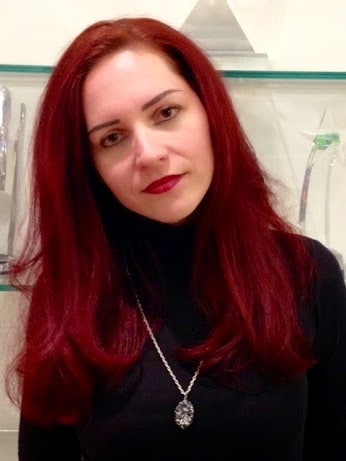 Wednesday, 19 February 2020
from 19:00-21:30
Forgiveness and Violets: Official Book Launch Party
Signed copies of the book will be available on the night. 30% of the proceeds from the book sales will be donated to RESTART (Restartlives.org), a small charity helping homeless Londoners.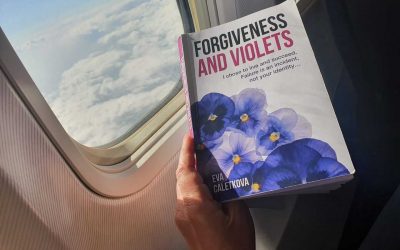 Despite all the easy distractions available to us today, there is no doubt that people still love reading. Books can teach us about the world, they improve our writing skills and vocabularies.[dss_masonry_gallery images="528,518,526" columns="3" gutter="15"...