On Saturday 15 August 2020
Cold War Conversations Podcast: Ian discusses with Eva her 'Czechoslovak childhood'
You are invited to listen to a conversation between Ian Sanders and Eva Caletkova.
Ian's podcast focuses on the historic era of the Cold War, aiming at a factual and fair representation of the events and people who lived during that period.
The episode will be placed on the website https://coldwarconversations.com/ and made available via podcast distribution platforms (Apple podcasts, Google podcasts, Spotify…)
The link will be published in August.
A Czechoslovak childhood – a powerful and moving episode. About the life of a family during a Communist regime, about the Velvet Revolution 1989 in former Czechoslovakia, and, above all, about courage and hope.
Follow: https://twitter.com/ColdWarPod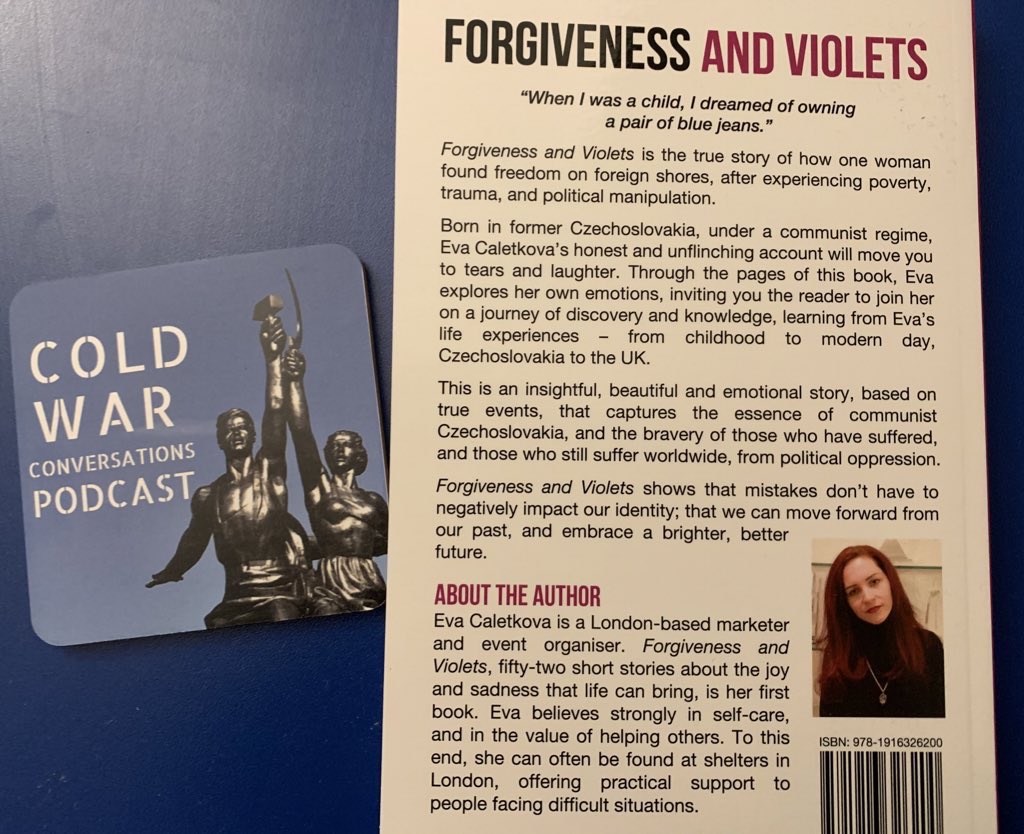 Wednesday, 19 February 2020
from 19:00-21:30
The Royal Standard pub, Wandsworth, London
Event schedule:
7-7.30pm Guest talk
7.30-8.30pm Forgiveness and Violets: Eva's Stories, followed by Q&A
8.30-9.30pm Networking, Music. Free nibbles. 
All entrepreneurs and creative people – bring your business cards!
Forgiveness and Violets: Official Book Launch Party
You are invited to the official book launch of Eva's book 'Forgiveness and Violets'.
What is the book about?
52 short stories about the joy and sadness that life can bring. Eva shares her life experiences, from childhood to modern day, Czechoslovakia to the UK.
Join her on a journey of discovery and knowledge. Every unique story contains its own moral and life lesson. Eva writes honestly about her mistakes to show you that they don't have to negatively impact a person's identity. We can all find peace and acceptance in who we are and focus on our future accomplishments.
Combining elements of memoir and personal growth, Eva's book offers self-help thoughts for anyone facing challenging life situations. It's a book about hope.
The Royal Standard pub is a popular pub in Wandsworth Town, London (one-minute walk from Wandsworth Town Station).
Signed copies of the book will be available on the night. 30% of the proceeds from the book sales will be donated to RESTART (Restartlives.org), a small charity helping homeless Londoners.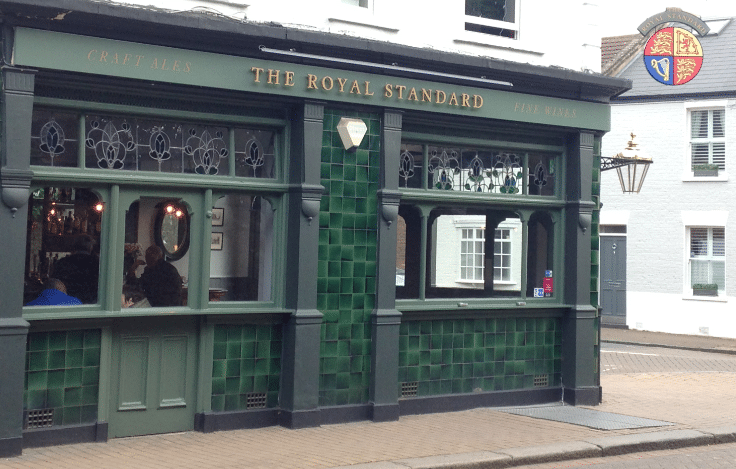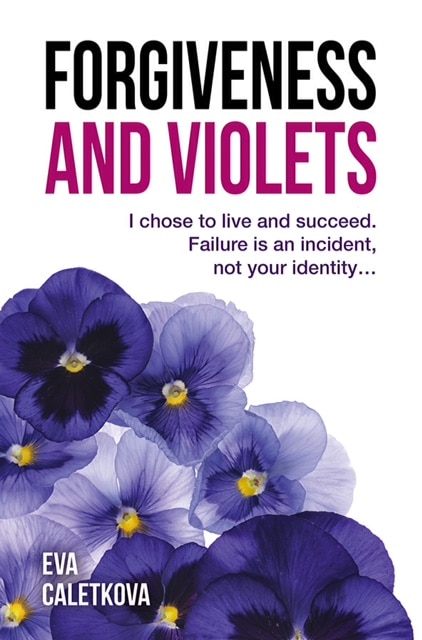 "When I was a child, I dreamed of owning a pair of blue jeans."
– Eva Caletkova
By Eva Caletkova
Forgiveness and Violets
I chose to live and succeed. Failure is an incident, not your identity…
The true story of how one woman found inner peace on foreign shores.
Forgiveness and Violets will take you from Eva's childhood in Czechoslovakia, to her studies in Austria and the UK.
After experiencing poverty, trauma, and political manipulation, Eva began a journey of discovery, learning from the past, to forgive and heal.
Eva's fifty-two short stories will move you to tears and laughter.
Every story contains its own moral and life lesson, designed to help you to find peace and acceptance in who you are, where you have come from, and the things you can accomplish.